There's "Snow" Better Time to Read at Your Local Library

Newton, NJ - What's better than curling up on a cold day with a good book? Winning a prize for doing so!
Beginning January 8 adults ages 18+ can earn one raffle ticket for each book read or listened to during the Sussex County Library System's "There's Snow Better Time To Read" winter reading event. One winner at each Branch will receive a $25 Amazon gift card.
Participants must be Sussex County Library cardholders and register online at sussexcountylibrary.org to qualify. All raffle tickets must be turned in by Monday, February 5. Winners will be announced by the end of the week.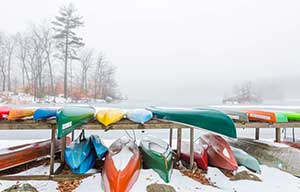 "Hibernating" - Photo by Catherine Babin