Herbie the Miner to visit Sussex County Main Library and the Sussex-Wantage Branch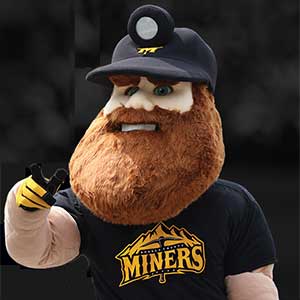 Frankford and Wantage, NJ - Herbie the Miner, the official mascot of the Sussex County Miners baseball team, will be at the Main Library in Frankford on Saturday, May 21st at noon, and at the Sussex-Wantage branch in Wantage on Wednesday, May 25th at 4:30 p.m.
Herbie's visits will include baseball themed stories, crafts, games and Cracker Jacks! Space at each event is limited to 20 children and advanced registration is recommended. For more details and to register go through the Program link at www.sussexcountylibrary.org.