Sussex County Detention Alternatives Officer Christian Peterson Graduates State of New Jersey Juvenile Justice Commission Training Academy
Detention Officer Christian Peterson successfully completed the Basic Course for Juvenile Detention Officers (BCJDO 1-15), on February 24, 2015. Officer Peterson spent seven weeks at the National Guard Training Center in Sea Girt, New Jersey. During that time Officer Peterson was given the honorable and challenging role of platoon leader. As the platoon leader, Officer Peterson was charged with the task to ensure that each officer in his platoon was taken care of, had the right equipment, right materials and was always prepared for the next assignment. "We are proud of the recognition Christian received as platoon leader. Our Home Detention Program is fortunate to include Christian's leadership skills to the entire Community and Youth Services team," said Stephen Gruchacz, Administrator for the Sussex County Department of Human Services.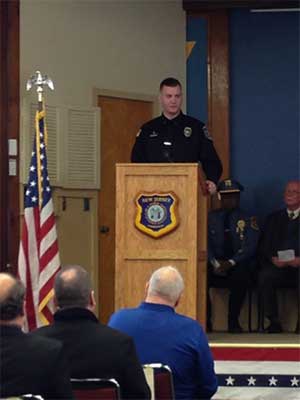 The training provided by the Juvenile Justice Commission is designed to provide juvenile detention officers with the tools they need to work with troubled young people, while maintaining order and discipline. The curriculum is developed to teach officers how to maintain a safe environment for themselves, the juveniles and their colleagues. The training also ensures that the officers are given the knowledge and tools required to do their jobs to the best of their ability, while playing an important part in helping juveniles turn their lives around.
The Department of Human Services, Division of Community and Youth Services would like to congratulate Officer Peterson on his achievement.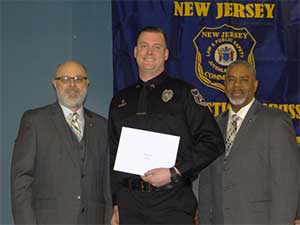 ---