Lead Poisoning Prevention Week October 19-25, 2014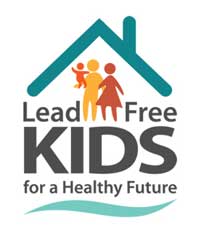 One million children today are affected by lead poisoning, but when you know what to look for and what to do, lead poisoning is 100% preventable.
Just a few particles of dust from lead-based paint are enough to poison a child. And the effects could last a lifetime. Most homes, apartments, schools or buildings built before 1978 are likely to contain lead paint.
Lead poisoning is not easy to detect. Sometimes no symptoms occur and sometimes the symptoms are the same as those of more common illnesses like the flu.
Deteriorating lead-based paint and paint dust can be poisonous, especially for children. Lead from deteriorating paint can be found in soil around the home and in older playgrounds. Since children often put their hands or toys in their mouths, washing their hands helps protect them from lead poisoning.