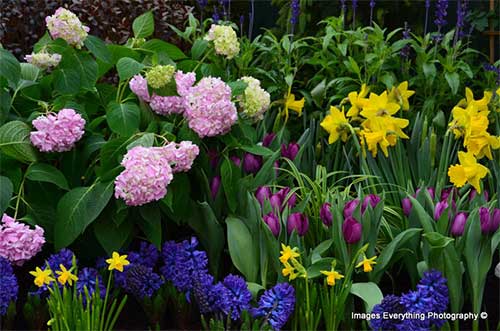 Photo:Cheryl Williver, Images Everything Photography - Used with permission
Springfest Flower and Garden Show
March 12-15, 2015
The Springfest Flower and Garden Show arrives in Sussex County, New Jersey on March 12th and runs through the 15th at the Sussex County Fairgrounds in Augusta. This annual event, now in its 19th year, brings the warm smells of spring, beautiful garden displays, and exciting lecturers to get us through those last gray, slushy, wet days of winter. Annuals, perennials, waterfalls and ponds, arbors and stonework will all be on display - a perfect way to get ideas for your next home project. After walking around the show, take a break and take in one of the many lectures or check out the Garden Café, where visitors are encouraged to linger while they enjoy a delicious lunch or fine pastries with gourmet coffee, teas, and a wine bar. Check the Springfest website for a full listing of all the great lecture topics and activities.
Springfest hours are 10 a.m. to 5 p.m. daily. Admission is $12.00 for adults, Seniors $9(65+), Senior Day (Thursday) $8, and children under 12 are free. Check out www.springfestgardenshow.com

for more information.
Whether you are a beginning gardener or an expert, this show has something for everyone. With over 30,000 square feet chock full of garden setups, the Marketplace shops selling plants and plant supplies, educational exhibits, the Kids Plant Your Own Zone, and The Garden Café, there is plenty to enjoy at Springfest. All lectures are free of charge (with paid event admission). The educational displays always provide great handout material to get you started with your own garden or let you know about other great activities in Sussex County.