Just another reminder…
If your Medicare Advantage plan ended on December 31, 2013, you have until February 28, 2014 to decide whether you want to enroll into another Medicare Advantage plan or switch to Original Medicare.
If you wait until February to sign up for a new Medicare Advantage plan, your coverage will start March 1, 2014. In the meantime, you'll have Original Medicare with no drug coverage until your Medicare Advantage plan coverage starts.
If your plan ended on December 31, 2013 and you want to have Original Medicare in 2014, you will be automatically enrolled into Original Medicare beginning January 1, 2014. However, people with Original Medicare also need to sign up for a Medicare Part D plan to have prescription drug coverage. In this case, you can also sign up for a Part D plan by February 28, 2014.
Those in non-renewing Medicare Advantage plans will also have a Guaranteed Issue to get certain Medigap plans, (Plans A, B, C, F, K, L) until March 4, 2014. Pre-existing condition waiting period CANNOT be applied to those people in non-renewing Medicare Advantage plans going to Medigap Plans A, B, C, F, K, and L by March 4, 2014. For those who want a Medigap that is NOT a Guaranteed Issue plan (like Plan N), the company may turn you down. If you are under age 65, you can only enroll in a Medigap Plan C or any Medicare Advantage plan.
If you have any questions or need assistance with reviewing and changing your current coverage, please call the Sussex County Division of Senior Services, at 973-579-0555 ext. 1221 to speak to a SHIP counselor.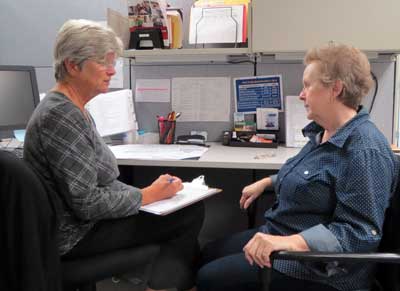 SHIP Counseling at Sussex County Division of Senior Services