*WNNJ, WSUS, Weis Markets and First Hope Bank Join to Stuff the Bus Against Hunger
Release Date: November 18, 2016
WNNJ, WSUS, Weis Markets and First Hope Bank Join to Stuff the Bus Against Hunger

Sussex County Stuffs the Bus November 18, 19 and 20, 2016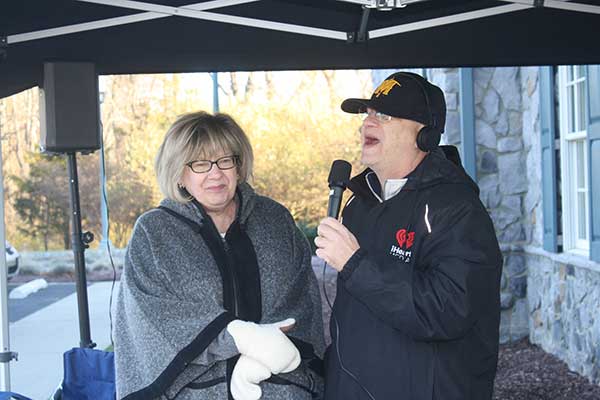 Sussex County Health & Human Services Administrator Carol Novrit with WSUS personality Steve Andrews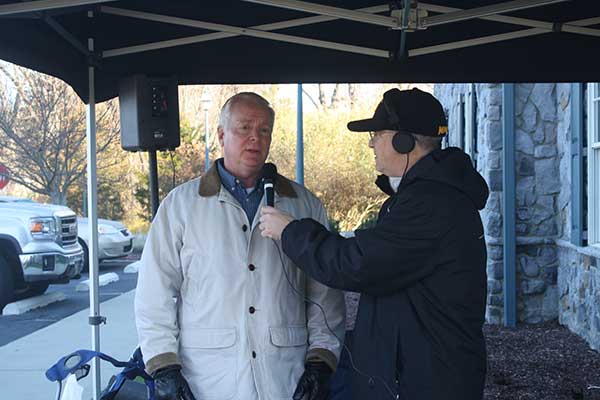 Sussex County Clerk Jeffrey Parrott with WSUS personality Steve Andrews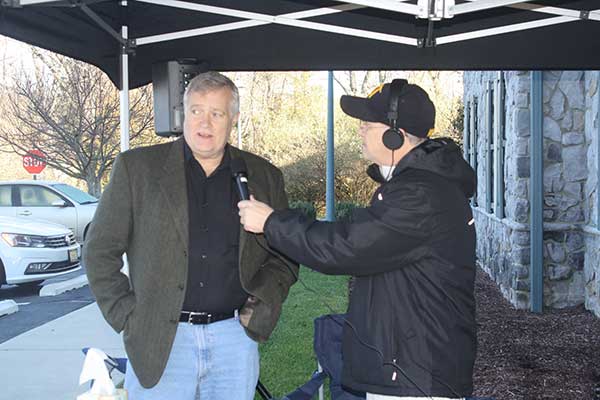 Sussex County Freeholder Director George Graham with WSUS personality Steve Andrews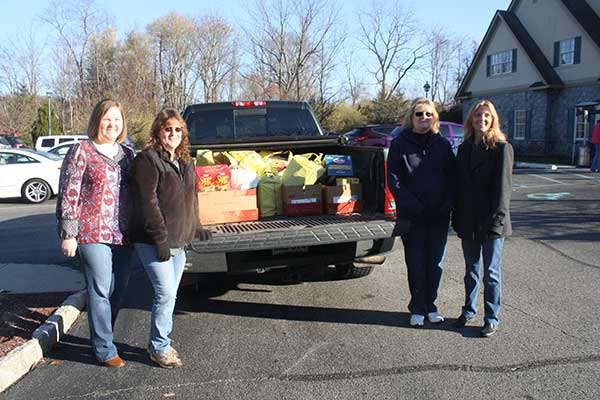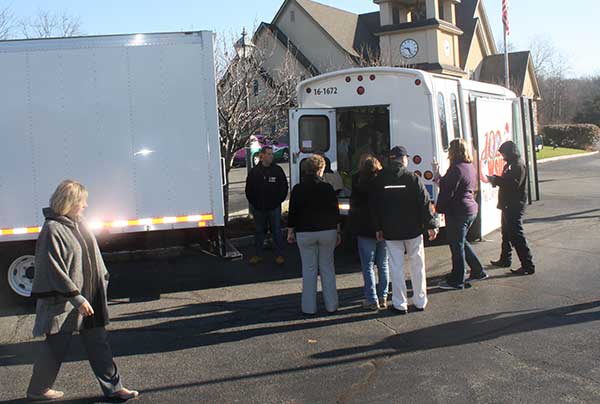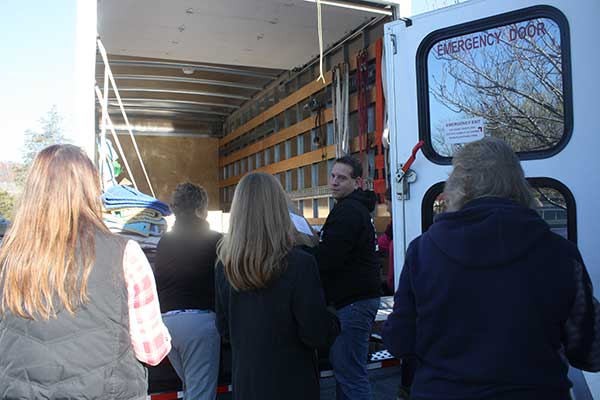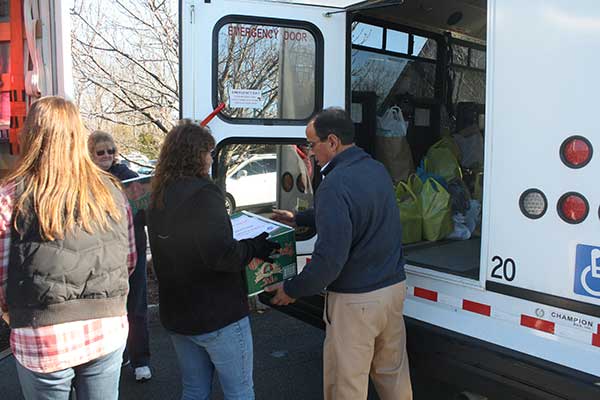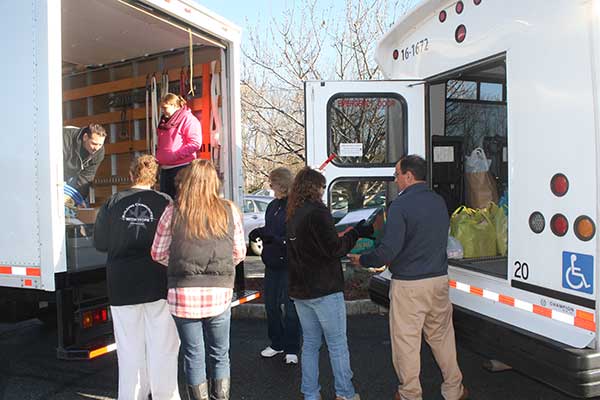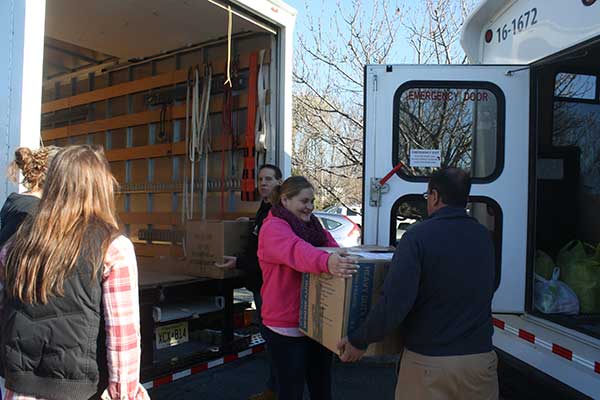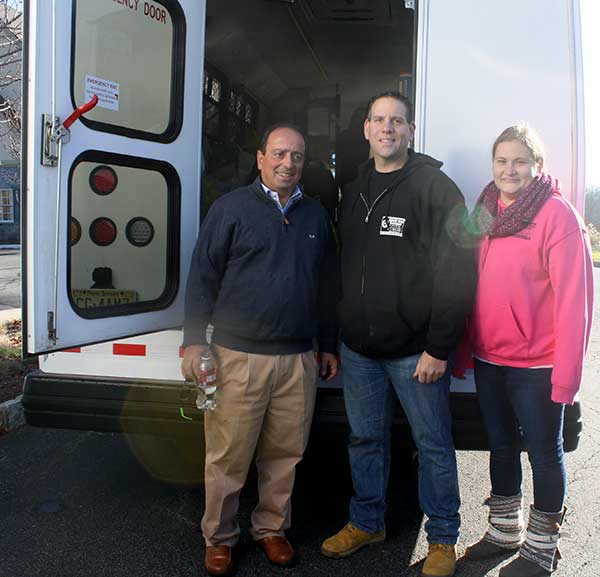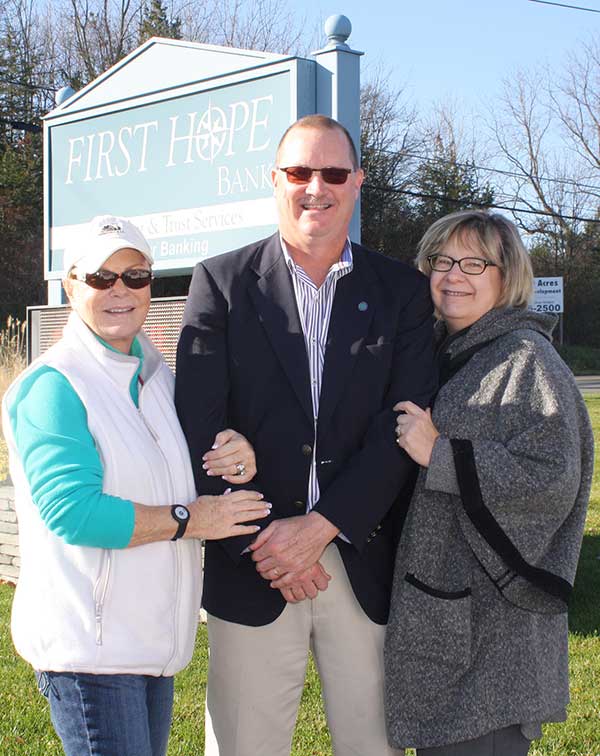 Assemblywoman Gail Phoebus, Acting Sussex County Administrator Ron Tappan, Health & Human Services Administrator Carol Novrit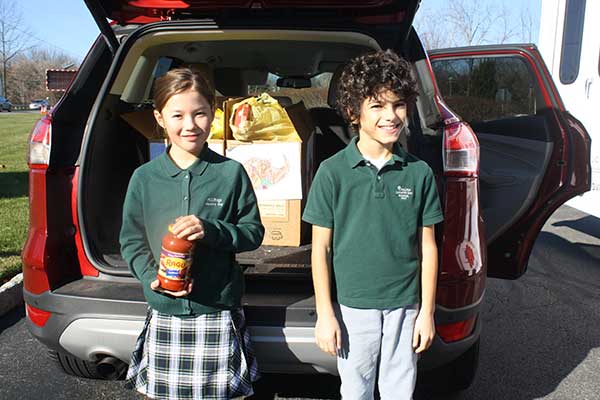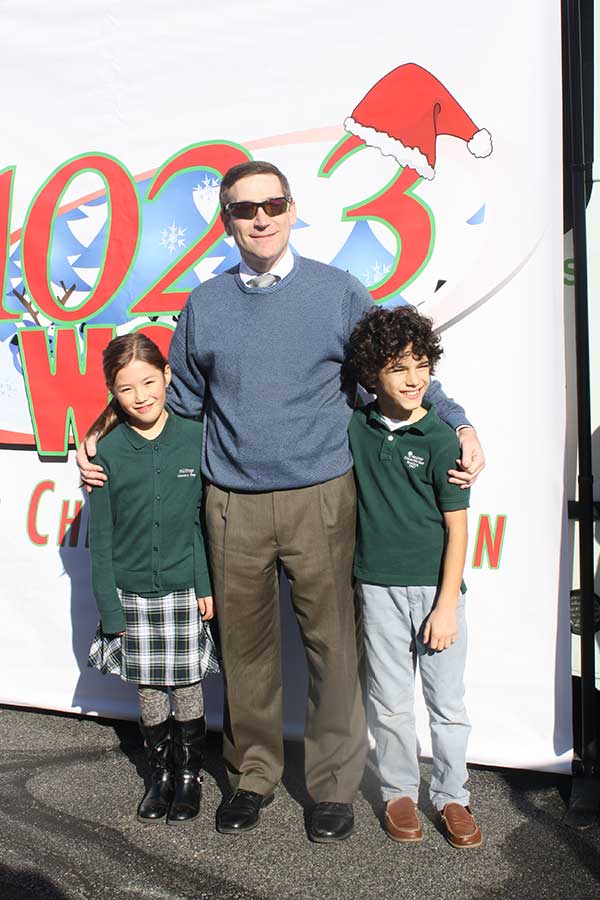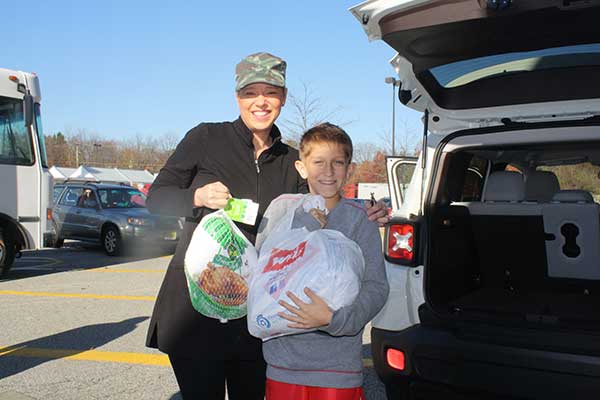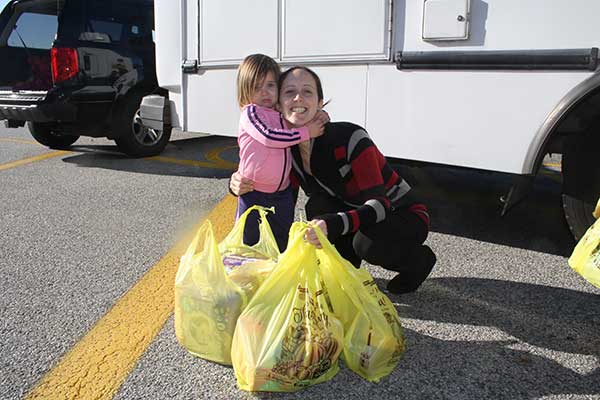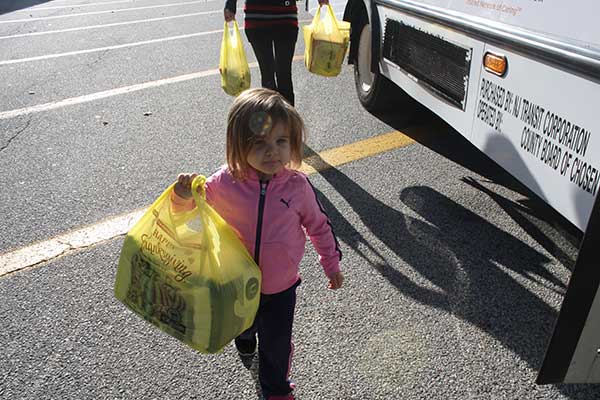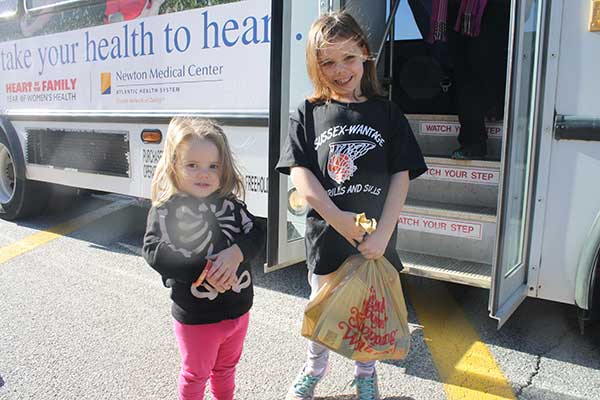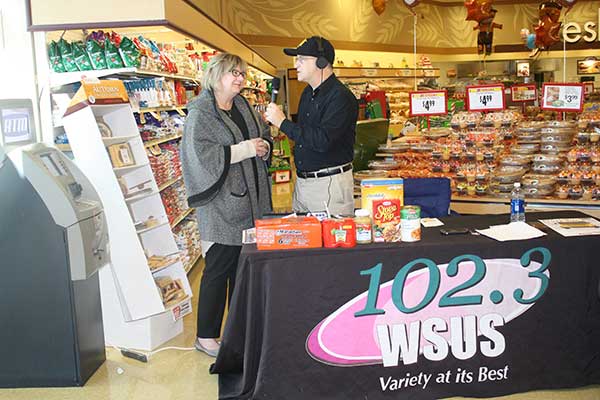 [Newton, NJ] For the ninth year in a row, WNNJ and WSUS radio personalities will be spearheading the Stuff the Bus campaign against hunger in Sussex County. In partnership with First Hope Bank and Weis Food Markets, the event benefits the Sussex County Social Services Food Pantry. Donations of non-perishable food and turkeys will be accepted from November 18, 2016 through November 20, 2016. Sussex County Skylands Ride will have buses at select locations so people wishing to provide food for Sussex County's neediest residents will be able to "stuff the bus." Buses will be on site at the following locations:
First Hope Bank, 161 Newton, Sparta Road, Andover
Friday, November 18, 2016 6 a.m. to 7 p.m.

Weis Markets, 121 Water Street, Newton
Weis Markets, 140 Route 23, Franklin
Saturday, November 19, 2016 8 a.m. to 7 p.m.
and
Sunday, November 20, 2016 8 a.m. to 5 p.m.

Donations of non-perishable items are always appreciated. Some items always needed at the Food Pantry are macaroni and cheese, tuna, meals in a can, hearty soups, cereal, peanut butter and jelly, vegetables, boxed mashed potatoes, rice, pancake mix and syrup.
Food is available at the Sussex County Social Services Office, 83 Spring Street, Suite 203, Newton, from 8:30 a.m. to 4:30 p.m., Monday through Friday.