Sussex County IDRC Meets With Local High School Students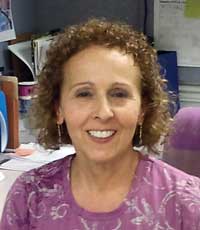 Cindy Armstrong, the Director for the Sussex County Intoxicated Driver Resource Center (IDRC) presented information about the program to six freshman high school health classes at the Sussex County Technical School on Friday, June 7, 2013. The students have been studying the New Jersey Driver Manual in preparation of taking the written test to obtain a driver's license. Ms. Armstrong's discussion points include the consequences of driving under the influence of alcohol or substances, which is vital information and not included in the NJ Driver Manual.
Ms. Armstrong discussed the different offenses a person could be convicted of related to alcohol or substance use. She explained what a driver's abstract is and that a large amount of personal information can be listed on a driving abstract - such as bankruptcy and violation of child support payments. She also shared with them about a law that states, "If someone is found to be operating a motor vehicle when their license is suspended because of a DUI (Driving Under the Influence), they can be charged with a fourth degree crime and if convicted, can face a minimum of 180 days in jail." Other information discussed included the fines and fees for a DUI and facts about BAC or blood alcohol concentration. She shared with them that many people believe there are tricks to lower a BAC but allowing the body to process the alcohol through time is the only way to lower a person's blood alcohol concentration. Most people believe they can only be convicted if their BAC is .08 or higher, Ms. Armstrong explained that you can be convicted with a BAC below .08.
Stephen Gruchacz, Administrator for the Department of Human Services stated, "It is important for young drivers and those students about to begin their driving experience to understand the consequences of driving under the influence. Not only can driving under the influence result in fines and jail, it may also lead to serious injury or death of themselves or innocent victims. We welcome the opportunity to present this information to any school wishing to schedule a presentation."
Ms. Armstrong will be presenting again to the seniors when the Sussex County Technical School resumes classes in the fall. If you are interested in this presentation for your students, please contact Cindy Armstrong, IDRC Director, at 973-948-6000 ext. 1371.