Saturday Public Transit Services to Begin on December 15, 2012
Release Date: December 11, 2012
Saturday Public Transit Services to Begin on December 15, 2012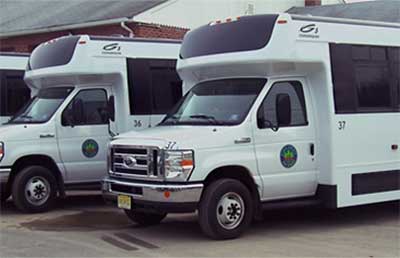 [Newton, NJ] The Sussex County Department of Human Services, Division of Social Services is pleased to announce that Skylands Connect Off-peak Transportation Services will begin operating on Saturdays, between the hours of 8:20 a.m. and 3:40 p.m., on December 15, 2012.
In addition, Skylands Ride will provide daily and Saturday bus service to Bridgeway Rehabilitation Services, 93 Stickles Pond Road, Newton, NJ, beginning the 15th of December. Bridgeway Rehabilitation Services will also be accessible to the public who live in the Route 206 corridor in Andover and Byram by using the existing New Freedom service. Location stops for Bridgeway Rehabilitation Services will be added at 9:16 a.m. and 12:12 p.m. to coincide with Bridgeway's service needs.
The Human Services Advisory Council recommended funding Saturday public transit service because the lack of affordable transportation inhibits the ability of Sussex County residents to attend medical appointments, mental health appointments, visit local hospitals, purchase needed prescriptions and fully participate in the life of their community.
Transportation services will not be available on County Holidays. Residents can obtain further information pertaining to the hours and times of services, including a listing of County holidays, by calling Skylands Ride, Monday through Saturday, at 973-579-0480 or visiting the County website at www.sussex.nj.us.
###