County Clerk Conducts 2012 Ballot Draw
The ballot draw for the 2012 general election was performed by Sussex County Clerk Jeff Parrott at 3 p.m. on August 13, 2012. The ballot draw determines the order of placement of parties and candidates on the general election ballot.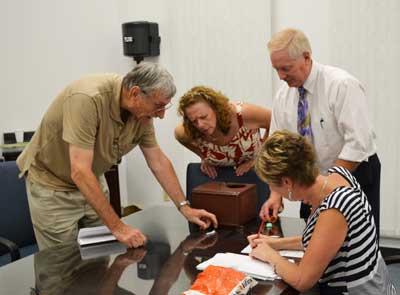 From left, Sussex County Democratic Party Chairman Mike Busche and Freeholder candidate Susan Williams observe as County Clerk Jeff Parrott draws the ballots and Deputy County Clerk Angela Rosa records the results.