March is Colorectal Cancer Awareness Month
Colorectal cancer is a cancer that begins when cells grow out of control in the colon or rectum. Colorectal cancer does not discriminate; it affects both men and women of all racial and ethnic groups each year. In the United States, according to the Centers for Disease Control & Prevention, over 135,000 people were diagnosed with colorectal cancer and approximately 51, 000 died from the disease in 2013. The American Cancer Society estimates that in 2017 there will be over 95,000 new cases of colon cancer. It is the second leading cancer killer in the U.S., but it doesn't have to be. Colorectal cancer screening saves lives and is one of the most powerful ways to prevent this cancer.
Colorectal cancer usually develops from abnormal growths, called polyps within the bowel or rectum. If these abnormal growths remain in the colon, over time, some can turn into cancer. Regular screening, or testing, is crucial in the prevention of this cancer and usually begins at age 50. Screenings can find abnormal growths in the bowel or rectum and be removed in the early stages of growth. Removal often prevents further growth that could lead to cancer. It is recommended that adults be screened up to the age of 75. Adults aged 76 to 85 should talk to their doctor as to whether they should continue to be screened. Some people younger than 50 years of age should be screened as well if they or a close relative have had colorectal polyps or colorectal cancer, or have an inflammatory bowel disease such as Crohn's disease or ulcerative colitis. Those with a genetic syndrome such as familial adenomatous polyposis (FAP) or Lynch syndrome should also be tested at an earlier age. Speak with your doctor about when screening should begin and how often you should be tested.
Lifestyle factors such as lack of regular exercise, a diet low in fruits, vegetables, and fiber but high in fat can all contribute to an increased risk of colorectal cancer. Being overweight and obese can also contribute to an increased risk of this type of cancer as well as alcohol consumption and smoking.
Precancerous polyps and early-stage colorectal cancer don't always cause symptoms, so waiting to be tested or delaying testing is not wise. Colorectal cancer may be cured if caught early. However, if there are symptoms, they may include blood in or on bowel movements, abdominal pain, aches, or cramping and unexplained weight loss. A change in bowel habits, such as diarrhea, constipation, or narrowing of the stool that lasts for more than a few days may be symptoms. Any rectal bleeding should be investigated right away. If any of these symptoms are experienced, talk with your doctor as they may be cause due to other reasons.
Several screening tests are used to find polyps or colorectal cancer.
Stool tests such as the guaiac-based fecal occult blood test (FOBT) and fecal immunochemical test (FIT) are tests done at home and returned to a healthcare facility for testing and results. These tests are recommended every year.
The FIT-DNA test is done whereby the entire bowel movement is collected and tested. This test is recommended every 3 years.
A flexible sigmoidoscopy is another test that is done and examines the lower third of the colon; this is a limited test however. A recommendation is made for every 5 years.
A colonoscopy may be performed whereby a thin, flexible, lighted tube is passed inside the rectum and the entire colon is examined for any abnormal growths. During the test, the doctor can find and remove most early polyps and some cancers. Colonoscopies are recommended every 10 years unless recommended earlier by your doctor.
A CT Colonoscopy uses X-rays and computers to produce images of the entire colon for doctors to analyze. CT Colonoscopy is also known as a Virtual Colonoscopy.
Getting screened and living a healthy lifestyle are the best defenses against colorectal cancer. Be sure to focus on eating plenty of fruits and vegetables and eat a variety of colors. Choose whole grains in breads, cereal, rice and pastas. Limit animal fat by eating more fish and poultry. Eating a lot of red meat and processed meat may increase the risk for colon cancer. It helps to stay active and maintain a healthy weight which will lower the risk for colorectal cancer. Get at least 150 minutes of moderate physical activity each week and don't forget to do muscle-strengthening exercises at least 2 days each week. Consult your doctor before starting any exercise program.
For more information visit:
www.cdc.gov


www.cdc.gov/screenforlife


www.cdc.gov/cancer/colorectal/basic_info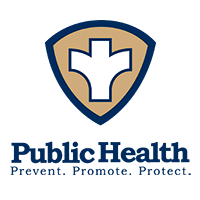 ---
Office of Public Health Nursing, health@sussex.nj.us 973-579-0570