2017 Recycling Schedule
Release Date: March 07, 2017
The Sussex County Municipal Utilities Authority provides FREE Recycling Services to residents and businesses.


Sussex County MUA provides the following Recycling Services to residents and businesses
2017 Schedule
Information 973-579-6998 or www.scmua.org 

Household Hazardous Waste Days – 6/3/17 & 11/4/17 

Dispose of lead & oil base paints, stains, thinners, pool chemicals, mercury, lubricants, chlorine, driveway sealer, fluorescent bulbs, household batteries and more. Limits: 100 lbs dry, 10 gal liquid waste, 25 fluorescent bulbs per vehicle
Scale charge for larger quantities

Electronics* Recycling Days – 3/18, 5/20, 7/22 & 10/14/17 

*Landfill disposal ban on certain electronics - See
www.scmua.org
Examples include: computers, printers, cell phones, televisions, VCR's, DVD & CD's, fax & copiers, radio & stereos, etc. Limits: Up to 5 units per vehicle
Scale charge for larger quantities

SCMUA Recycling Center – Monday through Saturday 

Commingled Containers (glass, plastic & aluminum), drink cartons
Chipboard (food, cereal & tissue boxes and other gray paperboard)
Cardboard
Newsprint
Clothing
Office Paper & Junk Mail
Motor Oil/Antifreeze
American Flags
*Household Batteries -
Sorting requirements
See Informational Pamphlet or website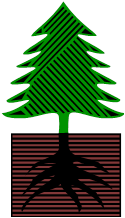 Vegetation – Mulch & Compost* 

Sussex County residents can hand load Regular Mulch and Compost for free!
(*The SCMUA will load Colorized Mulch & Compost for a nominal fee)
Monthly Medical
Waste Sharps Collection 

1st Thursday of every month
10 a.m. - noon
Fee charged by vendor

Monthly Shredding Service
** Celebrating 10 Years!** 

3rd Friday of every month
9 a.m. - noon
$6.00 min per paper grocery bag –
NO LIMIT

34 South Route 94, Lafayette, NJ 07848
Hours of Operation: Monday-Saturday 7 a.m. - 2 p.m.