FREE VOLUNTEER INCOME TAX ASSISTANCE PROGRAM
Release Date: January 09, 2009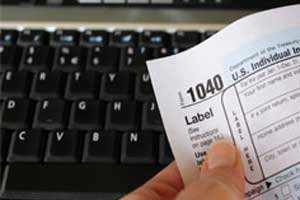 FREE VOLUNTEER INCOME TAX ASSISTANCE PROGRAM, INCLUDES PROPERTY TAX REBATES AND EARNED INCOME TAX CREDIT
The Sussex County Department of Human Services, Division of Senior Services, through the Volunteer Income Tax Assistance (VITA) program, offers FREE assistance with basic federal and state income tax preparation for County residents, (regardless of age), whose income is $50,000 or less. Volunteers, trained by an IRS representative and a Certified Public Accountant, also assist with Property Tax Rebates and Earned Income Tax Credit (EITC). The EITC can reduce taxes for working families and individuals who earn low-to-moderate incomes, enabling them to keep more of what they work for.
The VITA program runs from February 2, 2009 through April 15, 2009. There are a multitude of VITA sites throughout the County at the following convenient locations: Montague Municipal Building, Sussex-Wantage Library, Sussex County Main Library in Frankford Township, Vernon Senior Center, Sparta Senior Center, Liberty Towers in Newton, Franklin Senior Center, Hopatcong Civic Center, Hamburg Municipal Building, Project Self Sufficiency in Newton, First Hope Bank in Andover, the Sussex Bank Branches of Franklin, Newton, and Wantage, Sussex County Division of Senior Services and the Sussex County Division of Social Services.
County residents are advised to be sure they have all of the necessary documents prior to calling for an appointment, including: 2008 Federal and State tax forms, a copy of 2007 Federal and State income tax returns, Form 1099 including SSA-1099, W-2, records of any other income received, IRA annual statements, receipts or cancelled checks for any medical/dental expenses and charitable contributions, and if they are homeowners, their 2008 real estate tax bill. Appointments can be made by calling the Sussex County Division of Senior Services at 973-579-0555 after January 25, 2009.
###