Facilitator Training for the Stress-Busting Program for Family Caregivers
Release Date: September 15, 2017
Sussex County Division of Senior Services Offers Facilitator Training for the Stress-Busting Program for Family Caregivers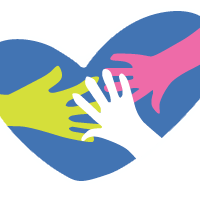 (Newton, NJ) The Sussex County Department of Health and Human Services, Division of Senior Services is pleased to announce the availability of a Facilitator Training for the Stress-Busting Program (SBP) For Family Caregivers. Facilitators will be trained to deliver this evidence-based program, which is designed to improve the quality of life for family caregivers who provide care for persons with Alzheimer's disease or other related dementia. This is accomplished by helping caregivers manage their stress and cope better with their lives. Caregivers who have participated in this program have reported significantly lowered stress, depression, and anxiety, as well as improved quality of life.
The program runs once a week for nine weeks and is conducted in a small group setting with two trained group leaders. Facilitators will be trained to provide participants with many resources including a handbook, a meditation CD, and a relaxation strategies DVD. The multi-component SBP improves the lives of family caregivers through stress management, problem-solving, support and education, which includes the stress management techniques of relaxation breathing, guided imagery, meditation, art, music, and journaling.
The Sussex County Department of Health and Human Services, Division of Senior Services, will be sponsoring the Facilitator Training for the SBP on Wednesday, October 25, 2017, and Thursday, October 26, 2017, from 9:00 a.m. to 3:30 p.m. at the Sussex County Administrative Center, in the Second Floor Conference Room, located at One Spring Street, Newton. Registration is required for the training by calling 973-579-0555, ext. 1222, or by email at seniorservices@sussex.nj.us.
The Division of Senior Services urges those interested in helping caregivers or those who have been caregivers to participate in this program.