Main Library to Celebrate NJ Makers Day, Saturday, March 19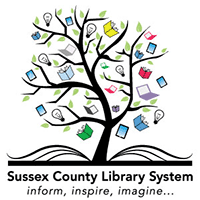 Frankford, NJ - Sussex County Main Library in Frankford invites "tinkerers" of all ages to join in as they celebrate the second annual NJ Makers Day on Saturday, March 19.
NJ Makers Day is designed to be a statewide single-day event that introduces, celebrates, and promotes maker culture, as well as the values associated with making, tinkering and STEM-based (science, technology, engineering, and mathematics) learning. Community members of all ages are invited to this day filled with activities focusing on maker culture.
Hands-on learning is the overarching theme as kids learn to build towers out of spaghetti and adults learn the art of bookmaking. There will also be LEGO building, jewelry making, constructing a marble rollercoaster and even programming as adults are invited to make their own websites using Weebly. Space is limited in some classes and participants are encouraged to register by stopping in at Main Library, going online to the Programs link at www.sussexcountylibrary.org, or by phone to 973 948-3660.
"There are amazing games and apps that let kids build so many things, but none of them provide the sensory gratification you get out of stabbing raw spaghetti into marshmallows and seeing how high you can get your tower to go," said Youth Services Librarian Rachel Burt. "NJ Makers Day is an opportunity and an excuse to invite all our friends from the community and play with our food! I'm so glad we're a part of it this year."
In 2015, the inaugural NJ Makers Day drew over 13,000 individual attendees to 130 participating sites across all 21 counties in the state. This year promises to be even bigger. Find out more about NJ Makers Day at www.njmakersday.org

.