Story Times Beginning January 11 at the Sussex County Libraries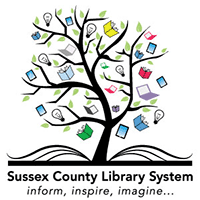 Kids Invited to Read & Play
Newton, NJ - Children are invited to Read & Play at the Sussex County Libraries beginning the week of January 11. Geared toward children ages 6 months through 4 years, Read & Play features stories, songs and free play to help introduce young children to the library. The program runs for eight weeks at Main Library, and the Dennis, Louise Childs and Franklin Branches. The program meets at 10:00 a.m. at all locations and, due to high demand, will be rerun at 11:00 a.m. at select Branches.
During this same time period the Sussex-Wantage and Dorothy Henry Branches will host Lapsits for ages 6 months through 2 years, and Preschool Story Times for ages 3-6. Main Library will also host a Preschool Story Time.
For specific dates, times and to register call or stop by your local branch or go to Programs link at www.sussexcountylibrary.org.