Sussex County Rail Trails: Bringing People and Nature Together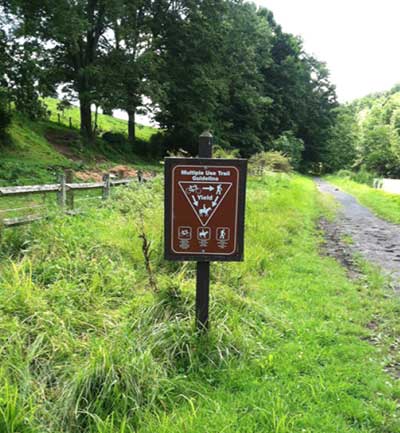 The Paulinskill Valley Trail is a multipurpose trail for walking, horseback riding, biking and cross country skiing. The trail runs along the Paulins Kill river and is the sixth longest trail in the state at 27 miles.
Trail Points(Sussex County): Sunset Inn Road, Sparta Junction to Cedar Ridge Road, Stillwater Township.
Trail Length (Sussex County): Approximately 15 miles.
Facilities: Multiple parking areas along trail. Restrooms located at various trail heads. Portions of trail are wheelchair accessible.
More information from Wikipedia

and the Paulinskill Valley Trail Committee

.
Sussex County Trails Guide

developed by Office of GIS