John D. Williams Is Appointed Sussex County Counsel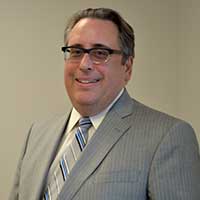 (Newton, NJ) The Sussex County Board of Chosen Freeholders has announced the appointment of John D. Williams, Esq. as County Counsel. The appointment is for a three year period, which officially began on July 1, 2015.
A 20-year resident of Sussex County, Mr. Williams joins the County with 20 years of private-practice experience in the fields of civil, criminal and administrative law, in both state and federal courts, and among the various levels of local, state and appellate practice. Mr. Williams received his undergraduate degree from Rutgers University (1989: BA in English Literature, Magna Cum Laude, Dean's List). He then was awarded a Juris Doctorate degree from Seton Hall University School of Law (1994, Class Rank Top 20%), after which he clerked for New Jersey Appellate Division Judge David Landau before commencing the practice of law in Sussex County. Mr. Williams enjoys hiking in the numerous scenic and spectacular locations available to us all in Sussex County, and he enjoys listening to live music at various venues throughout the county.
"Sussex County is a fantastic county with wonderful people. I enjoy living and working here, and I am thrilled and honored to have been appointed by the Board of Chosen Freeholders to serve the citizens of Sussex County, working in conjunction with the exemplary group of people that comprise county government," said Williams.