Stephen Gruchacz Is Appointed Sussex County Administrator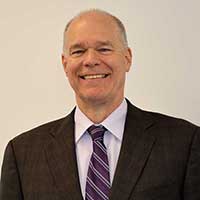 (Newton, NJ) The Sussex County Board of Chosen Freeholders has announced the appointment of Stephen Gruchacz as County Administrator. The appointment is for a three year period, which will officially begin on July 1, 2015.
Gruchacz has worked for the County of Sussex since 2002. He initially served in the capacity of Administrator for Health and Human Services and then as the Administrator for Human Services. As part of the Sussex County management team, he is familiar with the organization, as well as most of the people that he will be working with in his new position as County Administrator.
Gruchacz has successfully demonstrated his leadership and managerial skills. Under his direction, he and his staff have accomplished very important initiatives. For example, the Department has been reorganized into, arguably, the best team in the State of New Jersey receiving statewide recognition, developed shared service agreements for juvenile detention and youth shelter services, lead the reorganization of the transit program, developed shared service agreements with municipalities relative to the county-wide nutrition program , and formed and implemented the Transitional Care Program. These and other innovative programs have improved performance and created efficiencies to better serve the citizens of Sussex County. Stephen Gruchacz received his undergraduate degree from the University of South Carolina and Masters in Public Administration from Rutgers University. He brings forty-two years of administrative experience to the position.
"There are many competent, dedicated and conscientious employees throughout this organization, and I look forward to continuing my work with them under the direction of the Board," said Stephen Gruchacz. "Sussex County is a great community, and I welcome the opportunity to provide leadership that will contribute to providing essential services to our population and meeting the challenges ahead."