Sussex County Mental Health Board to Host Advocacy Training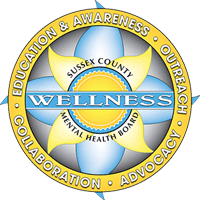 (Newton, NJ) The Sussex County Department of Human Services, Mental Health Board and partnering organizations will host a Mental Health Advocacy Training Workshop, "Empowerment through Advocacy," on Tuesday, January 27, 2015, from 5:00 p.m. - 8:00 p.m. The Training Workshop is free and open to the public. A buffet supper will be available; however, seating is limited to 55 participants. It will be held in the Community Room of the First Presbyterian Church, 54 High Street, Newton, NJ. Partnering agencies in providing the workshop include Family Partners of Morris/Sussex, NAMI Sussex, and Saint Clare's Intensive Family Support Services. Pre-registration is required by calling Family Partners Outreach Coordinator, Cheire Lozaw at 973-940-3194, or emailing clozaw@familypartnersms.org.
The Training Workshop will begin with an overview by a panel of experts on how to access the treatment and support services available to Sussex County residents, how to advocate effectively for legislation and funding necessary to maintain and improve those services, as well as to raise public awareness of the challenges faced by individuals and families affected by mental illness. Guest panelists will include Phil Lubitz, Associate Director of NAMI New Jersey (National Alliance on Mental Illness); Ann Wright, CEO of COMHCO (Coalition of Mental Health Consumers Organizations); Elizabeth Manley, Director of the New Jersey Children's System of Care; and Debra Koss, M.D., past chair of the Sussex County Mental Health Board and past president of the New Jersey Council of Child and Adolescent Psychiatry.
The expert panelists will subsequently lead breakout workgroup sessions with those in attendance representing four categories of stakeholders: consumers, family members, parents/caregivers of children with mental health and behavioral challenges, and mental health professionals. The experts, assisted by members of the Sussex County Mental Health Board, will guide their group's discussion about issues and needs and provide advocacy strategies and resources. Workgroup participants will learn not only how to advocate with legislators and policy makers, but how to advocate within systems, including mental health treatment facilities, workplaces, schools, health insurance agencies, etc.
"Our Mental Health Board Members are very excited and proud to be able to host an in-depth advocacy training for the stakeholders in our community affected by mental illness," said Rachel Helt, Chair of the Sussex County Mental Health Board. "We are especially honored to have four outstanding advocacy experts willing to contribute their valuable time and knowledge to make the training workshop a success."
Those who register to participate in the Advocacy Training Workshop can find metered parking along Church Street or High Street or in Newton Parking Lot #2 across from the Post Office on Main Street. There is also free parking available in the Sussex County Courthouse parking garage across High Street from the First Presbyterian Church. The church has no parking lot of its own. Registered participants should check their email or www.familypartnersms.org

for notification of cancellation due to inclement weather. A snow date of February 17, 2015 has tentatively been scheduled. For more information, please call Christine Florio, Mental Health Administrator at (973) 940-5200 ext. 1381 or email her at cflorio@sussex.nj.us.
---