County Clerk Extends Hours for Early Voting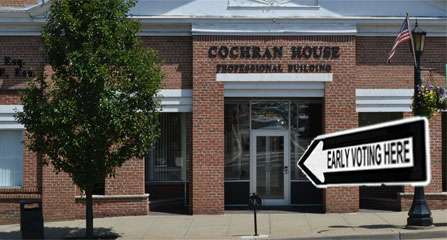 Registered voters who will not be able to get to the polls for the June 3rd Primary Election are encouraged to vote early by paper ballot with the Sussex County Clerk's Office in Newton.
The deadline to apply by mail for early voting was Tuesday, May 27th. However, voters may still apply in person at the Clerk's Office up until 3 p.m. Monday, June 2nd. Early voting for the Primary election is being conducted at the Clerk's Office during regular hours from 8 a.m. to 4 p.m., with extended hours offered on Saturday, May 31st, from 9 a.m. to noon.
The County Clerk's Office is located on the main floor of 83 Spring Street in Newton, Suite 304, accessible from either Spring Street (front entrance) or Trinity Street (rear entrance). More information about early voting can be obtained by calling 973-579-0900 or by visiting the Clerk's Website at www.sussexcountyclerk.org.