AARP "Smart Driver" Course for Motorists Over 50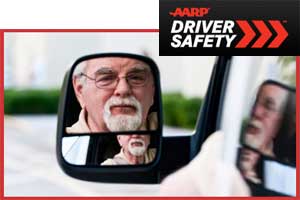 (Newton, NJ) The Sussex County Department of Human Services, Division of Senior Services supports safe driving among our seniors and encourages opportunities for discounts on insurance premiums. As a result, we are offering the "AARP Smart Driver Course." This is a six-hour driver safety course that upon completion offers participants a deduction on their insurance premiums for three years without a test. The "Smart Driver" program is in a completely new, easy-to-follow format that incorporates adult-learning principles, features reader-friendly print types, full-color pages, and videos to supplement course content. Participants will learn from state-specific information throughout the course in a way that is easy to access and understand. The AARP Smart Driver Course is the nation's largest program for motorists over the age of 50. The course will be presented by a qualified and trained instructor from AARP.
The course will take place on Tuesday, April 15, 2014, from 9:00 a.m. to 3:30 p.m., at the Sussex County Main Library, 125 Morris Turnpike, Newton, NJ. Coffee, tea and refreshments will be provided in the morning, however, you must bring your own lunch including beverage for the afternoon. The cost for this program is $15.00 per person for AARP members and $20.00 per person for non-members. This covers the cost of course materials.
Space is limited and pre-paid registration is required. Checks must be made payable to AARP and sent to Sussex County Division of Senior Services, One Spring Street, Newton, NJ, 07860. Registrations must be received by Friday, April 11, 2014. For additional information, contact the Sussex County Division of Senior Services at 973-579-0555 ext. 1277.