Nick Loizzi to Lead NJ Association of County Alliance Coordinators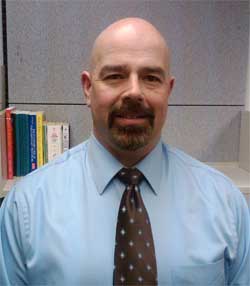 Nick Loizzi, Sussex County Municipal Alliance Coordinator, has been elected President of the NJ Association of County Alliance Coordinators. His term begins on January 1, 2014. "It is an honor to have been chosen by my peers to serve as the association President," says Loizzi. "I am humbled by their faith in me. I'm also proud to be representing not only the other County Coordinators in the State but also Sussex County."
The New Jersey Association of County Alliance Coordinators was formed to provide a networking opportunity for the County Municipal Alliance Coordinators throughout the state. The Association meets monthly to share ideas, offer training, present programs, provide mutual assistance and support, and discuss statewide issues involving alcohol and other drug abuse prevention.
"We are proud of Nick's appointment and the innovative programming he, along with the local Municipal Alliance Committees have implemented throughout Sussex County. This program is an important component of a community-wide collaboration to work toward substance abuse prevention at a grass roots level," said Stephen Gruchacz, Administrator of the Sussex County Department of Human Services.
The Sussex County Department of Human Services conducts and partners in many initiatives each year including a child abuse prevention education program for parents and caretakers, various Municipal Alliance community programs such as the "Parents Who Host Lose the Most" underage drinking awareness campaign, Emergency Preparedness workshops and conferences and community outreach events such as Project Community Connect.
Since the creation of the Governor's Council on Alcoholism and Drug Abuse (GCADA) in 1989, each county in the State of New Jersey shares close to $10 million dollars each year for programs to prevent alcohol and other drug abuse through the Municipal Alliance Program. The money is collected from fines assessed to individuals who are convicted of offenses related to the abuse of alcohol and other drugs and is placed in the Drug Education Demand Reduction (DEDR) Fund. The funds are dispersed to each county at the beginning of the annual grant cycle. It is the responsibility of the County Alliance Coordinator to oversee the Municipal Alliances in his or her own county.