Photos from December 11, 2013 Meeting of Board of Chosen Freeholders
Release Date: December 12, 2013
Photos from December 11, 2013 Meeting of Board of Chosen Freeholders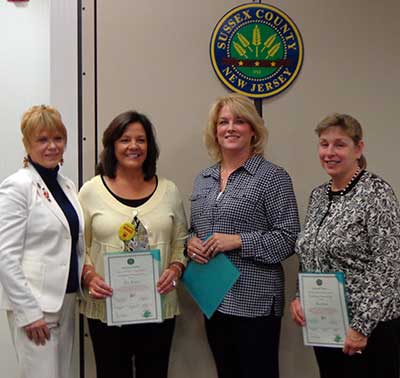 Freeholder Gail Phoebus presents a certificate to volunteers for work they have done at the food pantry. L to R: Freeholder Gail Phoebus, Rita Oroho, Lisa Parrott, Joan Krueger.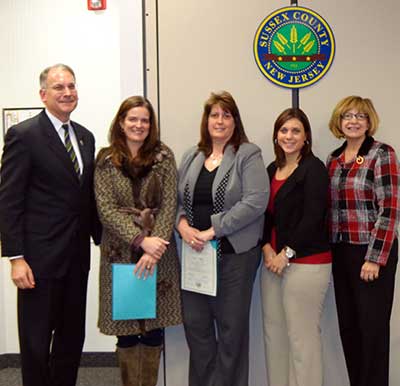 The Board recognized individuals that took part in the Stuff the Bus campaign. L to R: Freeholder Dennis Mudrick, Mrs. Campbell from Dale's Market, two representatives from First Hope Bank and Carol Novrit.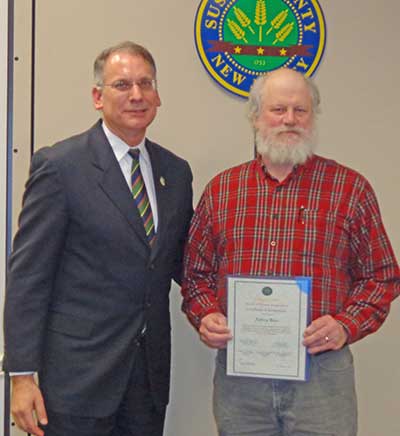 Freeholder Dennis Mudrick and Jeffrey Butz. Mr. Butz received a certificate for serving on the Water Quality Management Policy Advisory Committee for over 20 years. He is also the committee Chairman for 2013.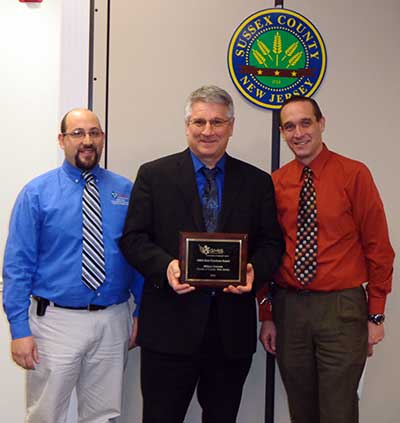 Justin Hayman, Bill Kosinetz and Robert McQueen, President of the New Jersey GMIS Chapter. Mr. Kosinetz, Director of the Sussex County Division of Information Management, was presented with the 2013 Best Practices Award from GMIS International.