Pictures from October 23, 2013 Meeting of the Board of Chosen Freeholders
Release Date: October 24, 2013
Photos from October 23, 2013 Meeting of Board of Chosen Freeholders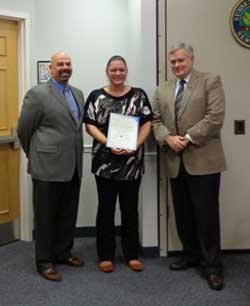 L to R: Nick Loizzi, Chantel Seger and Freeholder George Graham. Ms. Chantel was chosen Sussex County Municipal Alliance Volunteer of the Year.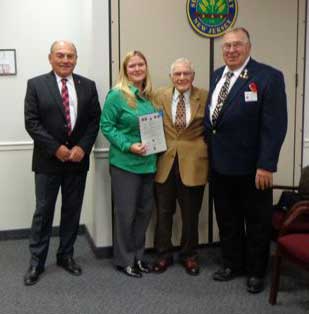 L to R: Freeholder Director Rich Vohden, Lorraine Hentz, Ernie Kosa and Herman Terpstra with the Proclamation designating November 3, 2013 as the 13th Annual Salute to Military Veterans.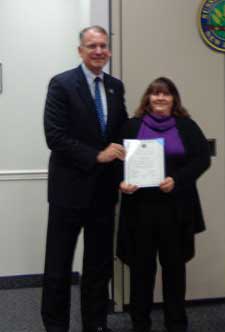 Freeholder Dennis Mudrick and Debbie Scott who was chosen by the New Jersey Council on Special Transportation (NJCOST) as 2013 Dispatcher of the Year.