What is Medicare Annual Open Enrollment?

Dear Medicare,
I heard that I can make changes to my Medicare coverage during Annual Open Enrollment (AOE). What is Annual Open Enrollment?
AOE occurs each year from the 15th of October to the 7th of December. During AOE, people with Medicare can make the following changes to their existing Medicare coverage:
Switch from Original Medicare to a Medicare Advantage plan?
Switch from a Medicare Advantage plan to Original Medicare?
Switch from one Medicare Advantage plan to another Medicare Advantage plan?
Join a Medicare prescription drug plan (Part D plan) for the first time?
Switch from one Medicare prescription drug plan to another Medicare Prescription drug plan?
Keep in mind that your Medicare benefits may change from year to year. Before making changes to your Medicare coverage during AOE, you should review your current health and drug coverage to see whether your benefits and costs will change in 2014.
You should receive a notice in the mail called an Annual Notice of Change or Evidence of Coverage. Plans are required to send these notices to plan members by September 30th of each year. Take a look at these notices to see if there will be any changes made to your Medicare coverage in 2014.
If there aren't any changes and you're satisfied with your Medicare coverage, you don't need to make any changes during this time. However, if there will be changes to your health and drug coverage in 2014, or if you're unsatisfied with your current coverage, you have the right to make changes during the AOE.
If you have any questions or need assistance with reviewing and changing your current coverage, please call the Sussex County Division of Senior Services, at 973-579-0555 ext. 1221, to speak to a State Health Insurance Program (SHIP) counselor.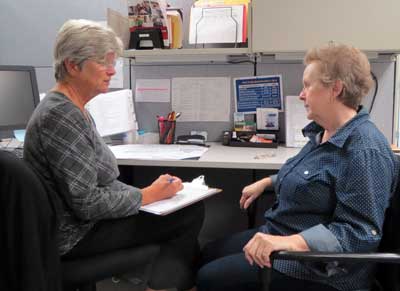 SHIP Counseling at Sussex County Division of Senior Services