October is Breast Cancer Awareness Month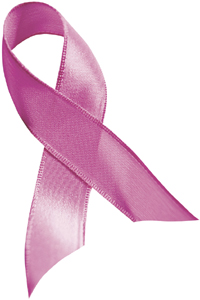 The Sussex/Warren Regional Chronic Disease Coalition (formerly the Sussex County Cancer Coalition) wants to remind you that October has been designated as "National Breast Cancer Awareness Month" 

by the American Cancer Society. The Sussex/Warren Regional Chronic Disease Coalition has partnered with Project Self-Sufficiency and the New Jersey Cancer Education and Early Detection (NJCEED) Program to begin a month-long community outreach effort to raise awareness about the importance of early detection for breast cancer survival. Susan G. Komen for the Cure Foundation and the Sussex County Department of Environmental and Public Health Services support the efforts of these agencies in Sussex County.
The "Tie-A-Ribbon" campaign has become an annual affair held each October to commemorate National Breast Cancer Awareness Month. Each municipality in Sussex County has been asked to pick a well-traveled street in their area to decorate with pink ribbons and placards. The purpose is to capture the attention of those passing by in order to relay the key messages about early detection. This event is now a county-wide initiative, involving every municipality throughout Sussex County where volunteers assist with decorating the streets. There will also be breast health displays and educational information available at all Sussex County Libraries.
Anyone can develop breast cancer, both men and women, young or old. However, women are more likely to be affected by this type of cancer and it is the leading cause of death for females aged 40-59 years. Some of the risk factors that contribute to breast cancer include getting older, family or personal history, race, breast density, gene changes, hormone replacement therapy, radiation exposure (such as frequent x-rays), drinking alcohol, lack of physical activity, and obesity after menopause. The American Cancer Society suggests that changing your lifestyle habits such as eating a balanced diet, exercising daily, reducing alcohol consumption, and maintaining a healthy weight can help you to reduce your risk for developing breast cancer.
The best defense against breast cancer is early detection and prevention. Women should practice self breast awareness and have a clinical breast exam starting after the age of 20. Annual mammograms are recommended for all women after they turn forty, unless they have a family history of breast cancer, in which case annual mammograms are recommended after age 35.
Early detection can increase your chances of survival, so, talk to your healthcare provider about scheduling your next exam. Even if you do not have health insurance, you still have options available to you. There are low cost screenings and grants available for those who qualify. For more information, please contact your local health departments, the Sussex County Department of Environmental and Public Health Services at (973) 579-0570 ext. 1212; or NJ CEED at Saint Clares Hospital, (973) 702-2740.
Further information may be obtained by going to the following websites:

National Cancer Institute


Centers for Disease Control and Prevention (CDC)


American Cancer Society


National Institute of Health (NIH)